About British Council
British Council is on the ground in six continents and over 100 countries bringing international opportunity to life, every day. Each year we work with millions of people, connecting them with the United Kingdom, sharing our cultures and the UK's most attractive assets: English, the Arts, Education and our ways of living and organising society. We have 80 years experience of doing this.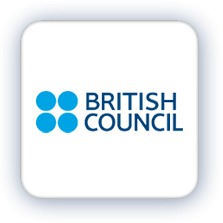 With a long history working on education, British Council decides to work with SillyCube for a whole new experience in simplifying the process of course booking.
In this project SillyCube helps to create an online booking system and mobile apps. Adult students can utilize the web system and mobile apps to view course information, teachers' profile, make course booking, etc. The project will be going to launch in different centers such as Taiwan, Singapore, Malaysia, Japan and numerous others.
SillyCube is very delighted having this opportunity to work with the British Council.
Please visit myclass.britishcouncil.org.hk for your reference. You can always visit SillyCube website to know more about us.
iOS app on Apple AppStore: https://itunes.apple.com/ua/app/british-council-myclass/id591769291?mt=8
Android app on Google Play: https://play.google.com/store/apps/details?id=com.britishcouncil.myclass